MR.

RISHI SHARMA
[B. COM., MCA]
He is a young entrepreneur who has developed his father's heavy engineering manufacturing business by leaps and bounds almost single-handedly in a few years, supported by his brother. His expertise in managing the operations and workforces have helped CEMD scale up effectively in the past years.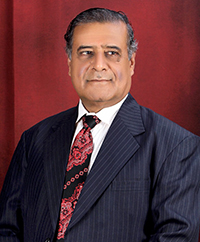 MR.

SURESH KUMAR PARASHAR
[B.E., M. MET, (SHEFFIELD ENGLAND)]-DIRECTOR QA QC]
A metallurgist with a vast industry experience of over 45 years in Manufacturing and Quality assurance, he brings to the table stringent quality control and quality assurance principles of manufacturing. He has been instrumental in QA & QC process establishment and audits in various companies including more than a dozen of healthcare and pharmaceutical companies.
He helps in QA/QC documentation and process establishment in various organisations as a consultant.
MRS.

INDU PARASHAR
[M.SC, B.ED.]
An innovative educationist, powerful motivator, and an exceptionally smart manager, she has been the driving force behind many R&D projects by the promoters. She has played a pivotal role in providing effective implementation strategies and project planning. As an educator, she has worked with many NGOs and assisted in implementing innovative methods of teaching. Her innovative education methodology has been highly acclaimed and awarded by the State Government of Madhya Pradesh. She also runs her own NGO for the education and upliftment of women and children. Her active participation in the day-to-day management of CEMD has helped establish a positive workplace for the employees.
DR.

ANKITA PARASHAR
[BDS, PGDCRA (PURSUING)]
A dentist with an inclination towards research and medical technology, she brings to the table a balanced mix of knowledge of healthcare and technology. She oversees the day-to-day operations and coordination between various teams.
MRS.

POOJA SHARMA
[B.COM, MA, M. PHIL.]
She has a keen interest in financial matters and understands well the technicalities of financial world. She has been into commercial education and backed by strong support of technically qualified families she brings to the table a good mix of financial knowledge with a technological touch. Her role in bridging the technicalities and financial aspect with the domain experts has been very crucial in our growth.
Research & Development Team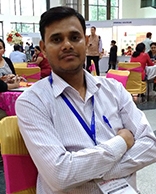 MR.

MITHILESH KUMAR PAL
[M. Sc. (Zoology)] - Project Manager
He is dedicated scientist with 9 years of experience from AIIMS, New Delhi. An expert in the area of clinical research and clinical trials, he manages all the projects with meticulous approach towards research protocols in the company.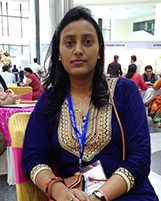 MRS.

NIDHI PAL
[M.Sc.(Bioinformatics)] - Research Associate & HR Manager
An expert in data interpretations and planning of research activities, her key role is to control all the HR policies and activities of the company. She applies strategic approaches to make the management effective and is the bridge between the employees and the management.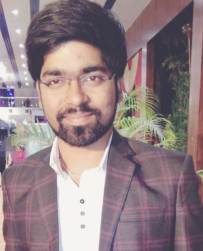 MR.

AMAN MURADIYA
[Bachelor of Commerce] - Finance Manager
A financial manager with more than 5 years of experience providing financial services, he provides insights on the financial health of the organisation. He ensures all the statutory and regulatory compliances including entity & accounting and tax issues. He oversees inbuilt business relations and provides full cooperation to external pillars of the organisation
MR.

Shadab Shaikh
Asst. Manager - Marketing and Sales; B. Pharma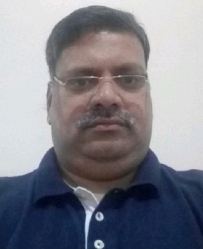 MR.

YOGESH JAIN
Director, Consultant and Facilitator Niche Quality Solution Pvt. Ltd.
He is a Chief Consultant for implementing business management systems and working as a certified internal auditor, facilitator & trainer for ISO consulting services.
MR.

Pratik Soni
(Head of Electronics assembly department)
MR.

Himanshu Rathore
(Electronics Assembly Engineer)
MS.

Minakshi Nirmole
(Technical Assistant)
DERBI Foundation, Bengaluru
Dr.

Asad Riyaz
[MBBS, MD, DM (Nephrology, CMC Vellore)], Nephrologist, Indore
DR.

Rajanna Sreedhara
[MBBS, MD (FACP - American Board certified Internal Medicine & Nephrology), Senior Consultant Nephrology, Fortis Hospital, Bengaluru]
Smita Nair
[MSc, S&T Communication; MBA (Int. Bus., pursuing) GM specialised in business operations and corporate communication]